Amy Speace & The Storm with opener Davey O
Friday, Apr 12, @ 8:00 PM
Amy Speace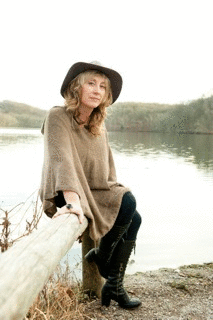 Opener
Over the past few years, Amy Speace's name has been trumpeted by many as a 'torchbearer', bridging the gap between old and new schools of folk music. In this special CD Release Concert, Amy is celebrating How To Sleep In A Stormy Boat (WindBone Records/Tone Tree). A document to living gracefully with grief, it is a deeply honest 11-song journey that includes guest appearances by Grammy-nominated John Fullbright, Mary Gauthier and Ben Sollee. Tonight's concert will feature Amy's backup band, The Storm — multi-instrumentalist Josh Oliver on guitar/keys and Hannah Schroeder on cello.

"It is the most daring, confident, ambitious and beautiful album Amy Speace has made since she began recording. . . .Speace's songs hang together like a short story collection, united by a common vantage point and common predicaments…it's a gift to hear a heart so modest even when it's wide open." - Dave Marsh

Opener Davey O from Buffalo, NY writes "pretense-free Americana" that reflects the reality of actual everyday struggling Americans. His latest album, Testing for Rust, has been a folk radio favorite across the country for the past several months.