We hope music is helping you get through this difficult time. We cannot have an audience in the house, but we haven't shut down! Watch live shows in real time broadcast from Caffe Lena's stage. Your tips help offset the loss of work for musicians, and help our legendary, non-profit venue survive the shutdown. Click the tip jar to lend your support!
Coming Up Next
Concerts & Music Classes Streamed Live.
Date
December 2, 2023
Time
3:00 pm - 4:30 pm
Location
47 Phila St. Saratoga Springs, NY 12866 United States
Price
Free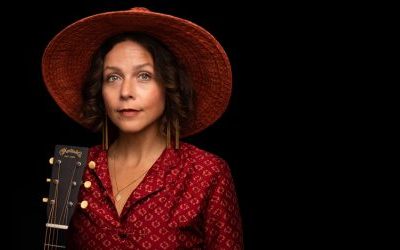 Michigan singer-songwriter May Erlewine takes the stage at Caffe Lena for the first time this week. Her lyrics are rooted in wisdom, joy, sorrow, simplicity, and love. She uses her platform for positive change, stressing the importance of environmental advocacy, social justice, creative empowerment, and community-building. One fan commented about Erlewine's "Grateful" – "I think this song just saved my life." Erlewine caps a fabulous week of jazz, bluegrass and singer-songwriters.
read more
Caffè Lena at 60: Still 'Essential' After All These Years
While New York City wrote itself into music history with its sheer volume of folk venues—The Gaslight Cafe, The Bitter End, Cafe Wha?—Saratoga Springs needed just one. Caffè Lena, opened by Lena and Bill Spencer on Phila Street 60 years ago last month, typified a decade marked by great cultural upheaval and the transformation of societal norms. "The first show that ever happened on Caffè Lena's stage was a Jewish woman opening for an African-American man," says Sarah Craig, Caffè Lena's executive director of 25 years, referring to Maxine Abel and Jackie Washington Landron. "It was very clear that Lena and Bill, while they may not have been out at the front of marches and might not have been making speeches, were having the Caffè take a position." That same month, the Civil Rights Movement was in full tilt in the segregated South, with lunch-counter sit-ins in Nashville, TN. And the soundtrack of that cultural revolution—the punk rock of its time—was folk music.